Welcome to Mamaison Residence Belgická Prague. An island of peace and quiet very close to the heart of the city. A residence that prides itself on its premium range of services.
You have a choice of 30 fully furnished Feng Shui designed suites to stay in. A lavish and tasty breakfast every morning. A small gym, sauna and billiards. And, of course, staff who are always ready to fulfil any of your wishes with a smile.
Vinohrady will become your address. A much⁠-⁠loved district of Prague, popular for its many stylish cafés and green parks. From here, it's only around 14 minutes' walk to Wenceslas Square and one metro stop to the Prague Congress Centre.
Our residence is very popular with business travellers and sightseers. Enjoy our famed comfort and atmosphere, one so special that our guests love to return.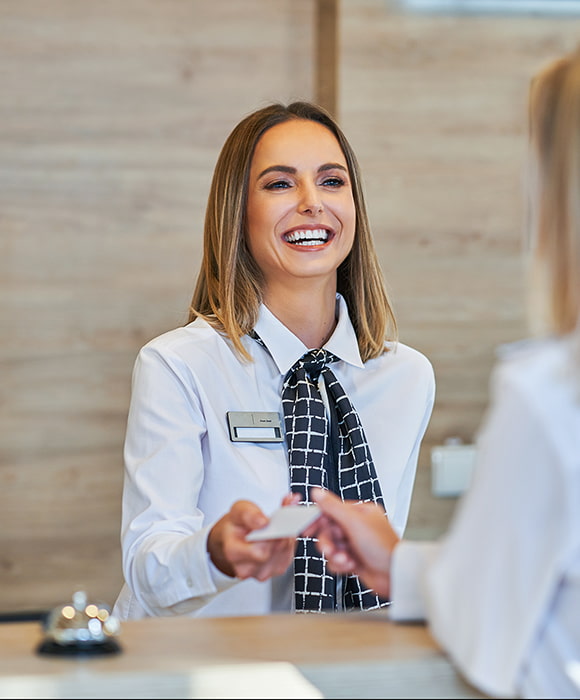 Check⁠⁠⁠⁠⁠⁠⁠⁠⁠⁠⁠⁠⁠⁠⁠-⁠⁠⁠⁠⁠⁠⁠⁠⁠⁠⁠⁠⁠⁠⁠in ⁠-⁠ If you need to arrive earlier, please let us know. Our reception is fully available 24/7.
Check⁠⁠⁠⁠⁠⁠⁠⁠⁠⁠⁠⁠⁠⁠⁠-⁠⁠⁠⁠⁠⁠⁠⁠⁠⁠⁠⁠⁠⁠⁠out ⁠⁠⁠⁠⁠⁠⁠⁠⁠⁠⁠⁠⁠⁠⁠⁠⁠⁠⁠-⁠⁠⁠⁠⁠⁠⁠⁠⁠⁠⁠⁠⁠⁠⁠⁠⁠⁠⁠ Sometimes more time is needed. We will be happy to accommodate you. Just let us know in advance, please.
---
Whether you're on a business trip or taking a holiday, we'll be happy to cater to your every wish. We offer standard and above⁠-⁠standard services. Which means you'll be sure to feel at home with us.
Continental breakfast
Conference rooms for up to 10 people
Lobby with 24/7 reception
Gym with sauna
Billiards lounge
Free Wi⁠-⁠Fi
Parking near the hotel (for a fee)
Concierge service
Transfer from the airport, a limousine service can be arranged
Room service including cleaning, laundry and ironing
Washing machine and dryer, luggage storage
Guided tours of the city